On this site you will find only accommodations located in the territory of the cinque terre!
The Cinque Terre Tourist Association was established in 1996 to assist and support the commercial operators operating in the tourist sector of the Cinque Terre area.
The Association aims to protect and improve the image of the territory and the quality of hospitality services through the realisation of the trademark "Cinque Terre", already registered and deposited, as a guarantee of the typicality of the tourist product offered.
In order to promote and commercialise the "Cinque Terre" tourist proposal on the market, the Association presents itself as a reference point for tour operators for Italian and foreign demand.
Activating the management of services in loco which improve the tourist benefit of the area and constructively stimulating the local competent authorities and institutes in important initiatives of the tourist development process, operating, if necessary, in synergy with them.
Cinque Terre, our beaches are waiting for you to dive and swim in total freedom!!!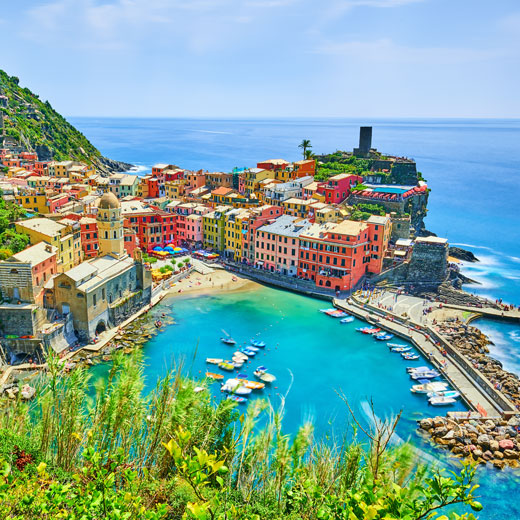 The Cinque Terre are really a small corner of paradise…
to enjoy it in all its authenticity, it can't be enough just one day spent mostly getting on and off from trains and boats!
Take at least three days, walk on the paths and along the most hidden alleys of the villages, look for the most unlikely glimpses of the sea, steal scenes of daily life from the locals, relax in the calmer hours of the evening savoring our dishes and enjoying beautiful sunsets.
In this way you will have seen but also experienced the Cinque Terre and a piece of them will remain with you forever
CONTACT
Consorzio Turistico Cinque Terre